4th Grade English Language Arts - Logic Standards




All links in the pages below were verified in October, 2011




To work on fourth grade logic standards, click on the numbers below to visit pages of internet resources for each of the learning standards.

Checks for Understanding are at the top of this page. Scroll down to find internet resources related to the State Performance Indicators (SPIs).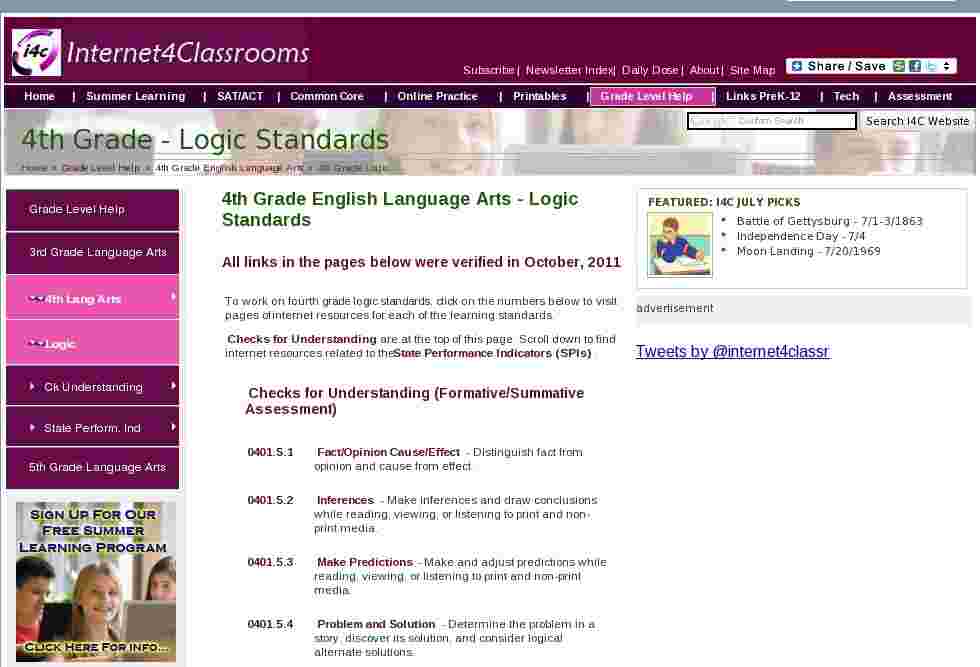 Custom Search