Use word families and word walls. 0201.1.9

Links verified on 12/29/2014

4 Blocks Literacy Framework - Provides templates, lesson ideas and plans which would assist in the implementation of 4 Blocks. Be sure to check out the Word Wall Grade Level Lists. [these expired pages are from the Internet Archive known as the

Wayback Machine

.]
Word Family Sort - short vowel word families - click on a vowel to begin a word sort with words in that family
Word Family Exercises - Reading Practice with family words - You can print a list for each family.
Word Wall Activities - A word wall is a systematically organized collection of words displayed in large letters on a wall or other large display place in the classroom. It is a tool to use, not just display. Word walls are designed to promote group learning and be shared by a classroom of children. Check here for ideas on how to use your word wall interactively.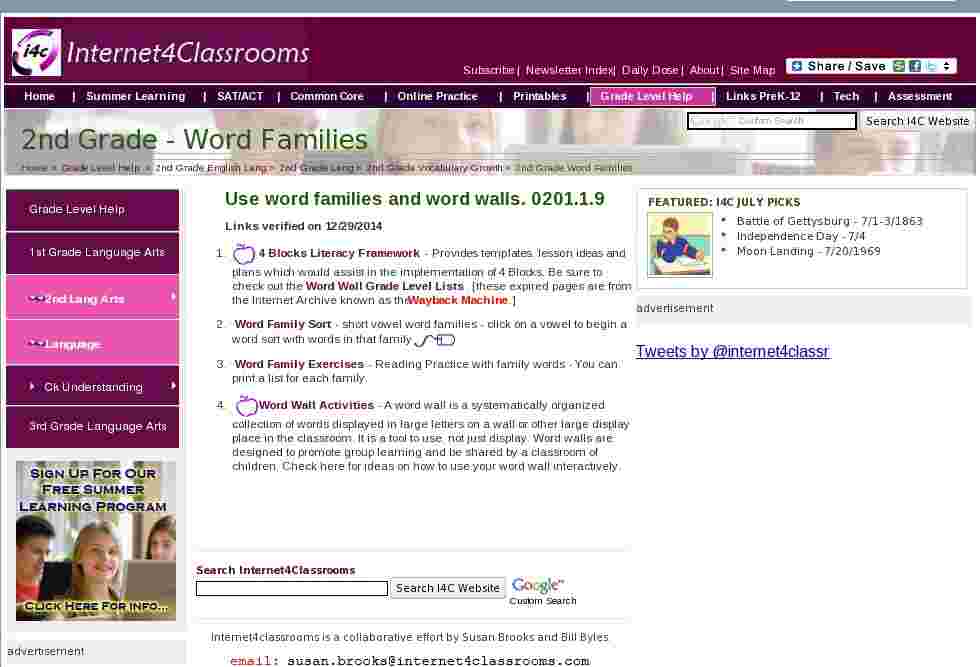 Custom Search