Build vocabulary by reading, listening to, and discussing a variety of literature. 0201.1.9

Links verified on 12/29/2014

Classroom Reading Key Vocabulary Building Program

- a reading vocabulary improvement program that has identified the specific reading words students need to master for each grade
Crossword Puzzles for Young Children - Each week a new puzzle with Dolch words. Clues and hints included. Excellent first start for children learning to work crossword puzzles!
Easy Reader Books - "Use these entertaining stories to practice sight words in engaging contexts. There are two versions of these stories available. The first is unedited and can be used to gain familiarity with the text. The "altered version" gives students the ability to fill in the blank with the correct sight words. Additionally, there are Flash Card and Bingo-type games that allow children to practice with the words in isolation or in groups.
Using Context Clues Activities - a collection of resources at Internet4Classrooms
Using Context Clues - This section will help you review and strengthen your knowledge of using context clues. The 30 exercises are grouped into beginner, intermediate, and advanced levels. Determine your level of knowledge and then select an exercise from the lists at the site.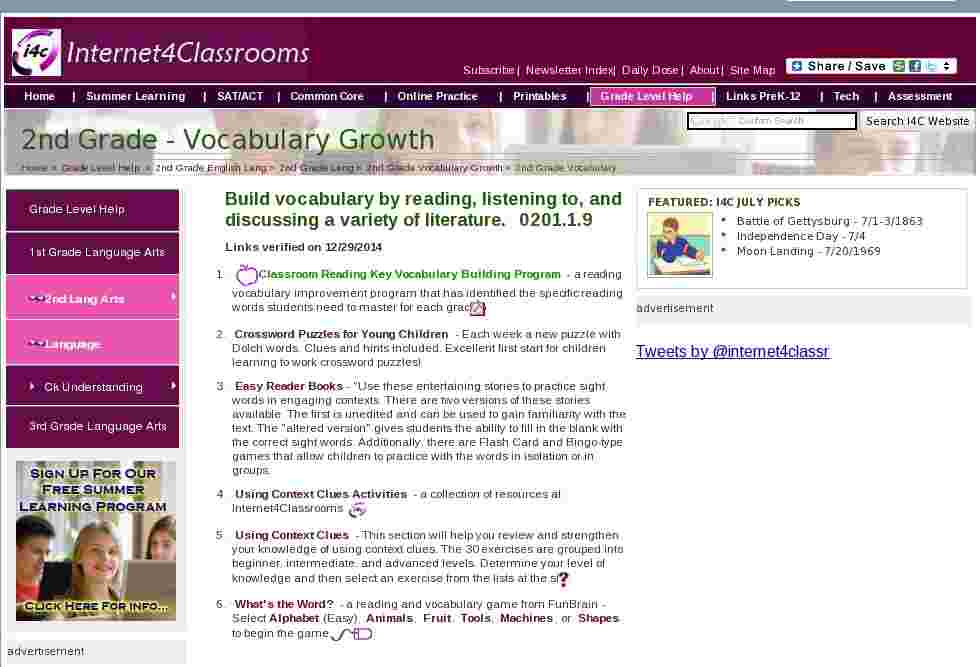 Custom Search