Use sound stretching of one syllable words to identify each phoneme. 0201.1.10

Links verified on 12/29/2014

Space Station - Build a space station by using word study skills - Divide the word in blue into syllables and enter it into the box with a '-' between the syllables. Example: fi-nal
Make a Word to Match the Picture - Stretches out word ending at beginning of game. Find correct beginning phoneme to match picture.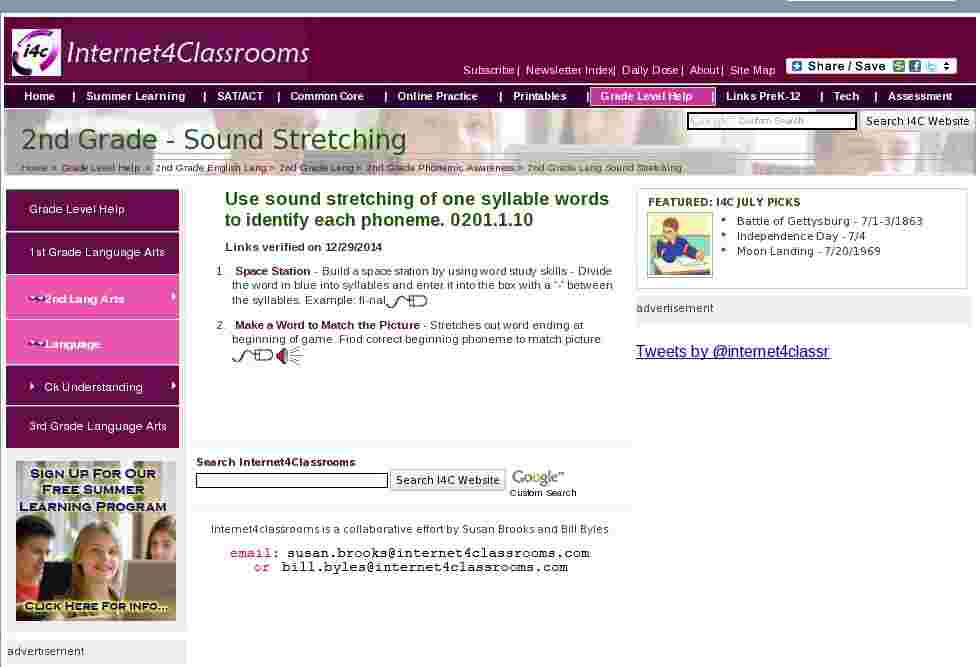 Custom Search