Stress

Links checked on 1/2/2016




"Benefits of Exercise" - Exercise can reduce the effects of stress, stimulate brain activity, regulate some health concerns, and give us an overall appearance of well-being.
Bag it - [ 3-5 ] Stress has a major effect on feelings
Managing Stress: Making Choices - Activities to help understand the link between thoughts, feelings, and behavior in how we react and cope with stress.
Striking Out Stress - [6-12] Stress and hope to cope with its effects.
Unexpressed Emotions - Understand how reactions to an event can cause feelings of stress.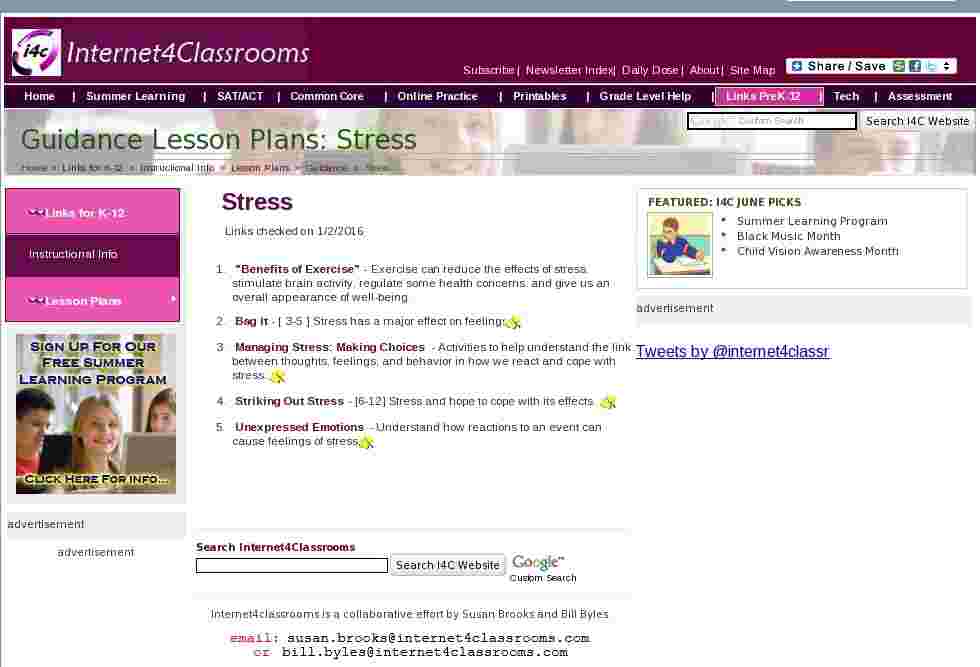 Custom Search