Storage Sites




Links verified on 5/30/2016




Use With Caution: Free storage sites have a way of going away or converting to subscription




Don't Miss These! [No storage available]

Early Learning HQ - hundreds of foundation stage/phase and key stage one resources that are all free to download; resources to assist early years practitioners and to inspire and educate the children whom they teach
Printable Resources For SEN (Special Educational Needs) - Here you will find many, many tools for helping all of your students succeed!
Personal Educational Press - Create free educational worksheets such as flashcards, game boards, and quizzes to print directly from your browser. Make tracing sheets, quizzes, study sheets, word lists, bingo cards, word scrambles, word searches and more!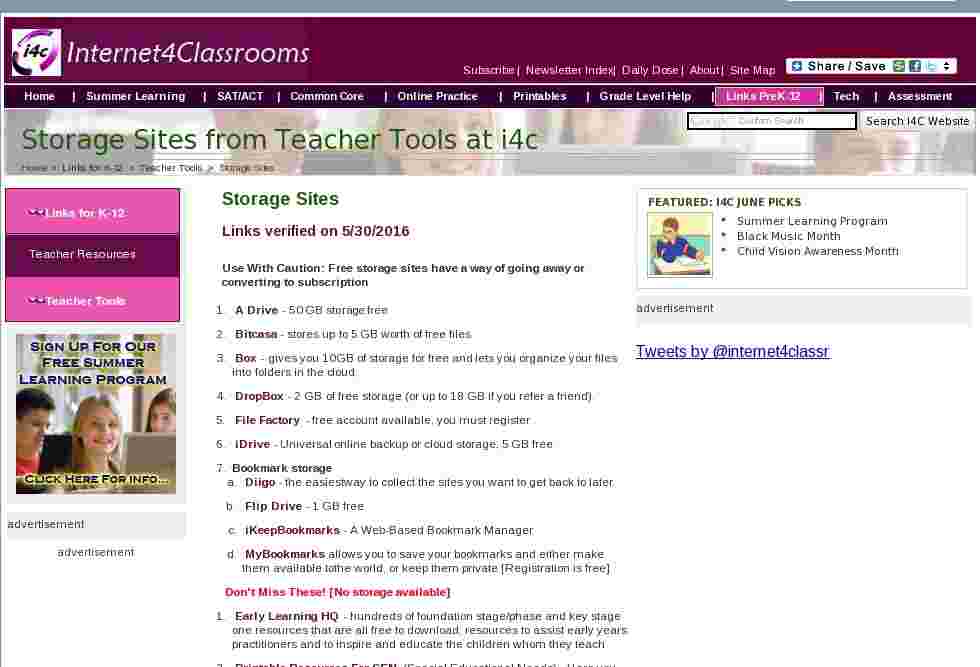 Custom Search