&nbsp


Drill down to the individual standard elements to find thousands of online activities mapped to standard elements.


&nbsp


Look for a rapidly growing variety of thousands of practice worksheets tied to the Common Core State Standards, School Subjects, Activities, and Holidays.


&nbsp


Standards based links and our grade level "Skillbuilders" to help students practice, either at home or in the classroom, what they have been taught.


&nbsp


Several large collections of links for PreK-12 teachers, students and parents.


&nbsp


Step-by-step technology tutorials for learning applications commonly used in K-12 classrooms.


&nbsp


Help your students prepare for annual assessments, standardized tests, and end of course exams.


&nbsp


Web sites which provide new content on a daily or weekly basis.


&nbsp


Technology utilization and integration support sessions conducted by the founders of Internet4Classrooms.


&nbsp


Find out more about the purpose of this site and the two teachers who founded Internet4Classrooms.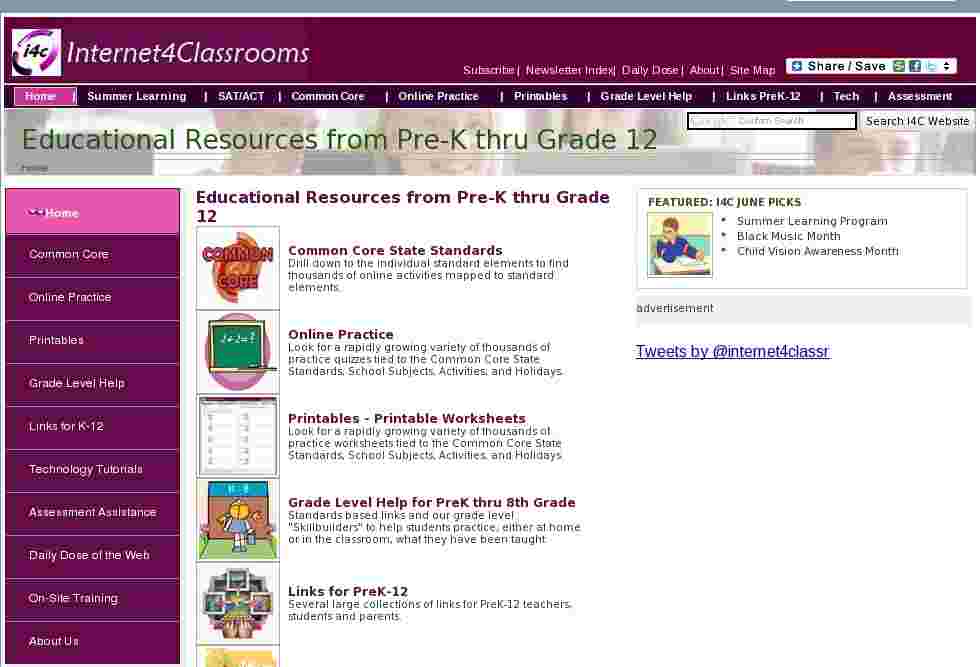 Custom Search