iPod touch, iPhone, and iPad Educational Apps


NOTE: We realize there are a tremendous amount of apps on the market. We try to post free apps only. Due to Free App Fridays and ever-changing prices, apps that may be free today might cost money tomorrow. We do our best to update accordingly.

If you have app recommendations not listed below, please email us! We welcome your input. Susan.Brooks@internet4classrooms.com






Take a look at the app categories below to find the perfect one for your classroom needs.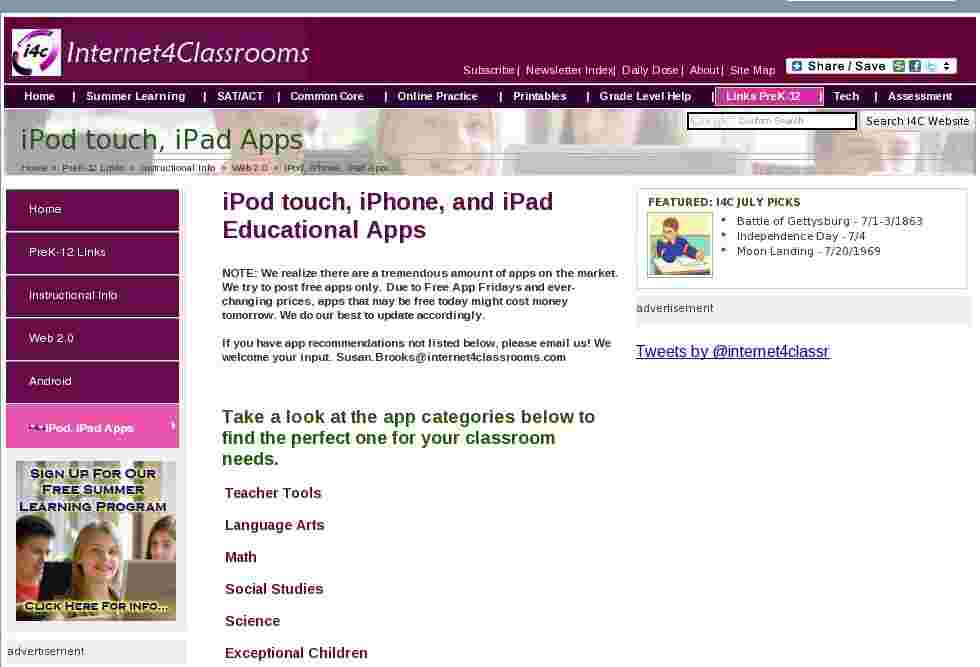 Custom Search