Cutting Skills Worksheets

Links verified 03-30-16

Practice your Cutting - Use these worksheets to practice your skills in cutting. Cutting sheet 1 ; Cutting sheet 2 ; Cutting sheet 3 .
Printable Scissor Skills Practice Worksheets - Print these worksheets to give toddlers, preschoolers and kindergarten students practice with scissors.
Tracing/Cutting Templates - Use these printable pages to practice tracing or cutting with a scissors.
Scissor Skills Worksheets for Kids - These worksheets are designed to help kids develop their scissor skills.
Scissors Practice - Kids love cutting things, and the patterns printed on these sheets will give them valuable practice.
Scissors Practice Worksheets - Help your child develop strong cutting skills by starting with easy-to-complete activities (like completing a single cut) and progressing to more advance activities (like cutting many times on long curved lines).
Cutting Skills Printables - Here you can find a range of worksheets which will help your children practice their cutting skills.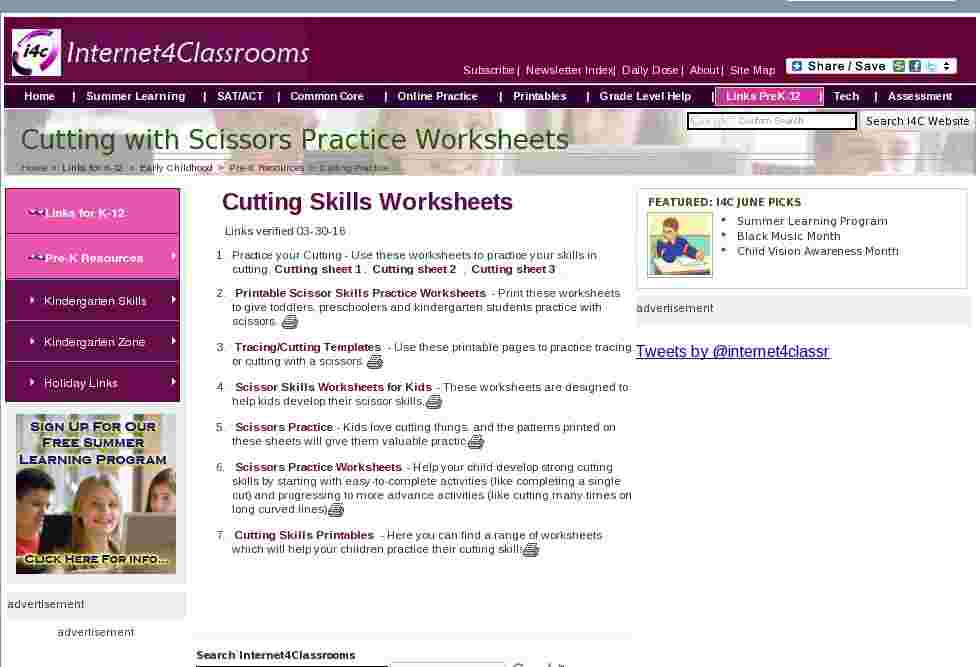 Custom Search