Essay Writing Guide for Students

It doesn't matter how much practice you have with essay writing; there is always space for refinement as long as you are committed to become a more productive and persuasive writer. College and university professors emphasize academic writing as an essential skill that all successful students should obtain. Although it's not easy to write great papers, you can always make the work easier with the following tools:

You are not sure about a particular grammar or syntax structure in your essay? You will find the answer in this resourceful handbook, which makes even the most complex grammar rules easy to comprehend.

Ninja Essays may be your salvation when you simply cannot complete the paper no matter how hard you try. The professional team of writers covers all areas of study, so you can get real assistance by people who have a relevant base of knowledge in the niche.

A plagiarized essay is the worst paper you could submit. Colleges and universities have strict standards for uniqueness and each student is expected to comply with them. Use this plagiarism checker to find out if you followed a source too closely without referencing it.

Your professors insist on using library resources, but you aren't always willing to spend days in the library. You don't have to; this search engine enables you to locate reliable information that you can safely use to write an impressive essay.

Write to Done is useful to read when you need inspiration to write a creative essay. The founder's goal is to make you a better writer by showing you what skills you should practice. The writing prompts are a great foundation for your regular practice.

You still haven't found the perfect platform for writing essays? This is the one. You don't have to worry about losing your content; Drive saves it as you write. Then, you can access your documents from any device connected to the Internet.



Now That You Have the Tools, It's Time to Write!

You can become a much better essay writer if you start using the right tools, but they cannot do all the work for you. As a committed student, you need to make an effort to complete the papers with excellence. The best advice is to give yourself enough time if you want to write the content in a relaxed state of mind.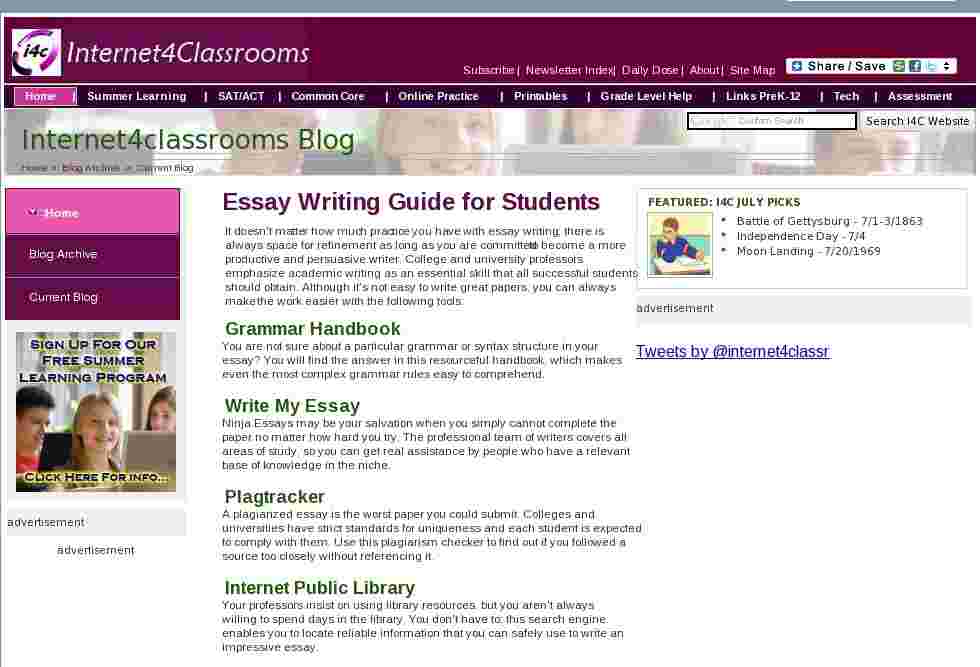 Custom Search