Summer: A Time for Growth



Summer break has arrived! While many of us will be relaxing or taking a vacation, a lot of us will also be taking this time to learn and refine our teaching skills. Luckily, in todayís world, a vacation and a professional development opportunity can be taken at the same time!



One way to blend the two might be to take a free online course. A list of some of the nationís top universities offerings can be found here and here. [Please note, that most provide free non-credit courses, which can still be helpful in gathering CEUís.] Attending a conference and/or workshop offered this summer is another great way to enhance your skills.

Even reading a book can on some of the hottest topics in education can be helpful.




For more tips and suggestions on inexpensive ways to continue your education, go here.

And most of all, be safe and have a great summer to rest, renew and rejuvenate

Wishing you a wonderful summer!
Internet4classrooms, Corp.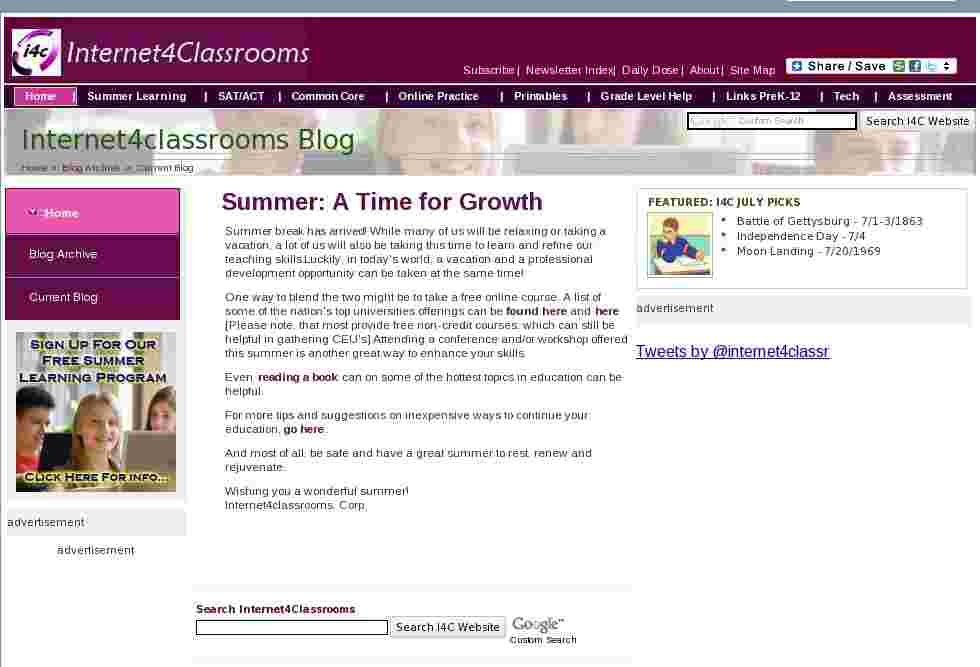 Custom Search