Being Thankful

by Internet4classrooms.com

Ok ok so we realize the whole "what are you thankful for" idea is not new. However, we do need to remind ourselves from time to time that there are others who are dealing with worse situations than our own. Thanksgiving is upon us. Half of the school year has almost passed by. Let's think about all the things we are thankful for.

It could be something as simple as a smile a student shows when he understands the concept you are teaching. It could be the fact that the power stayed on during a storm. It could be the fact that when you folded the laundry load all of the socks paired up! Sometimes we forget during the daily hustle and bustle that life's simple pleasure really do exist.

Enjoy your Thanksgiving break. Indulge in sweet treats. Laugh and take part in conversations with family and friends. Invite a neighbor who has no local family over for dinner. Take some time to reflect and appreciate. And we will see you in December!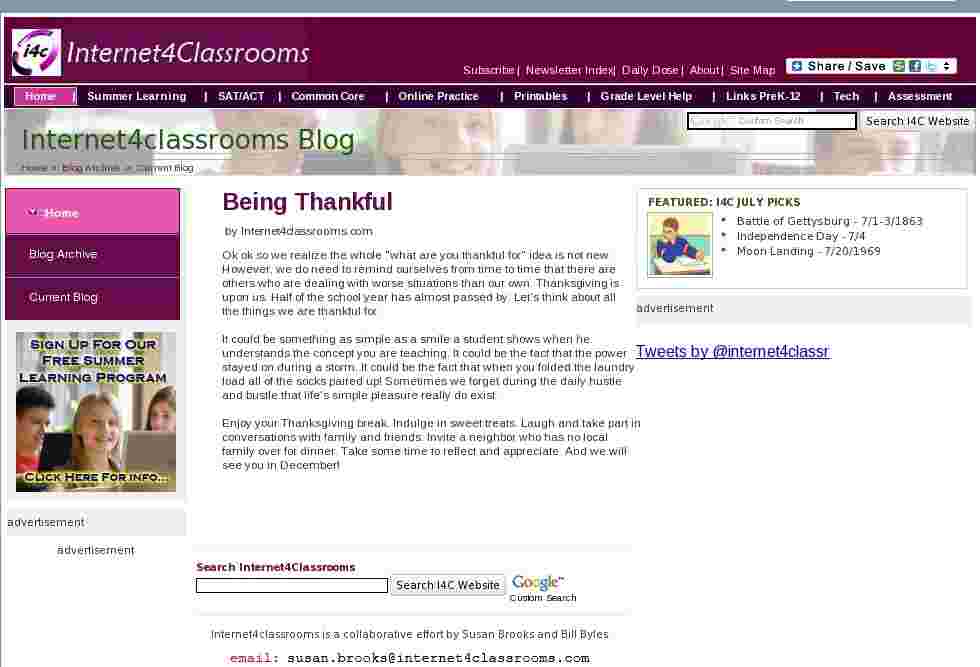 Custom Search