Technology Daily

by Internet4classrooms.com



How have you used technology this summer? Have you discovered new apps on your devices that can keep you organized? Have you found new websites that offer creative teaching tools? Have you read a book on an e-reader? Have you created to-do lists electronically? Have you practiced your computer skills through online tutorials? Have you kept up with educational news and events through social media? Have you emailed friends or family? Have you used the Internet to find a map or phone number? Have you been reading our newsletters? :)

The world is truly at your fingertips. So remember, during your downtime this summer, take advantage of technology. Keep learning. Keep exploring. Keep reinventing.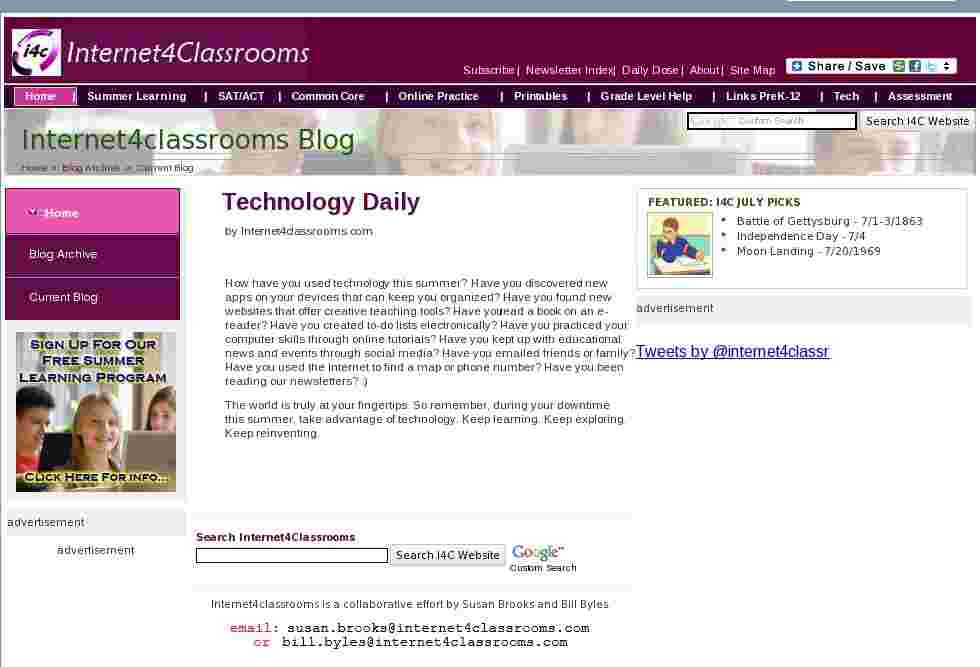 Custom Search