Summer "Break"

by Internet4classrooms.com

You did it - you got through another year. Desks are empty. The halls are silent. What will you do all summer? Work? Exercise? Shop? Sleep? Go to school? Whatever it may be, make sure you keep your mind stimulated.

We push and push for our children to read and stay sharp all summer long. We can do the same as our students.

Hone those computer skills. Explore social media like Twitter and Pinterest for ideas and news resources. Visit your local library. Take a cooking lesson at a local grocery store, or try a new recipe at home. Start a book club, even if on your Kindle or iPad, with a group of friends. Take an art class or sign up for a one-night paint event. Take a road trip to a nearby town or city, and explore their landmarks. Most importantly have fun. In a few short months it will be time to educate another group.

Have a great summer!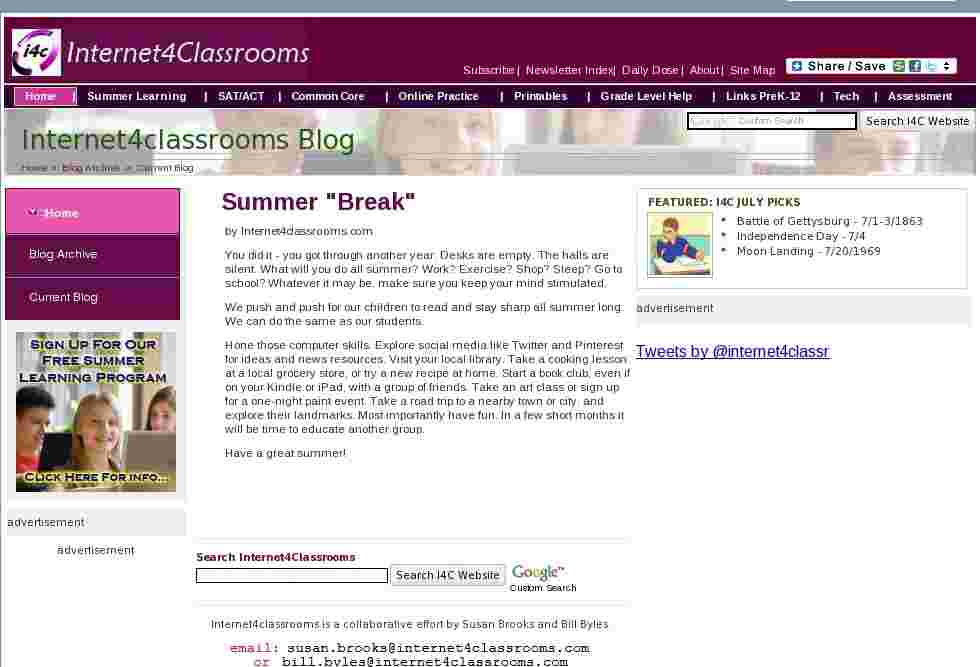 Custom Search