Remembering 9/11 In The Classroom

by Internet4classrooms.com




No matter where we live, we can all relate and remember where we were and what we were doing on the shocking day forever known as 9/11. As educators and parents of today, we are faced with the task of explaining these events to some children who may not have even been born yet.

There is a lot of information online.I4C has put together it's own September 11th page of classroom resources. You can find timelines, history, coloring sheets, 9/11 lesson plans, and more


We hope you find them helpful when exploring the tragedies and history of September 11th. If you have links to pages that you can suggest, please email us! We would love to hear from you.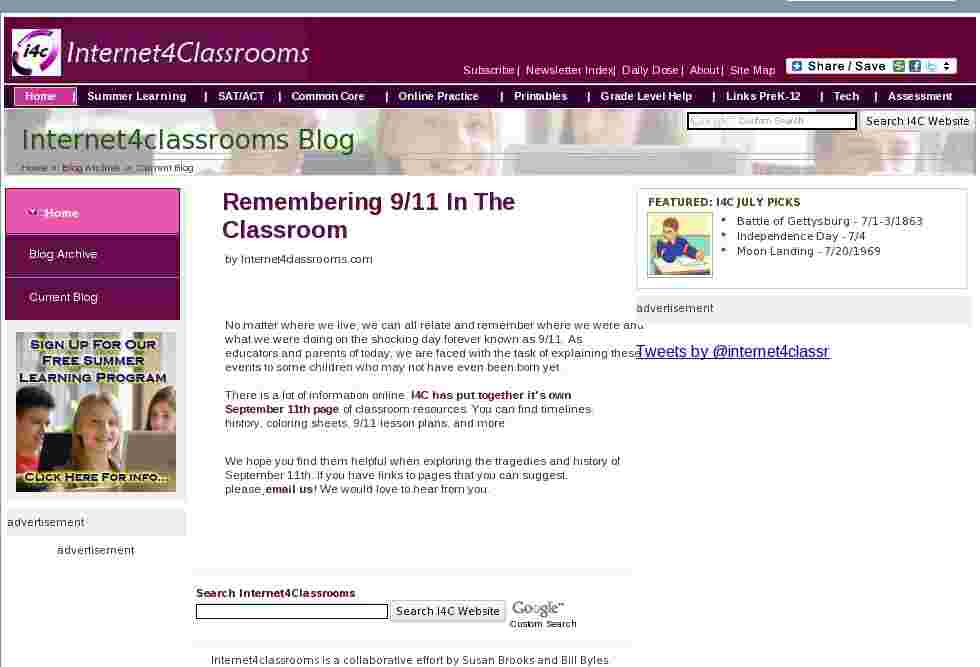 Custom Search