6th Grade Math Standards (Prior)
advertisement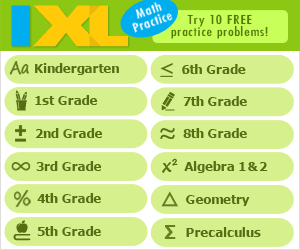 6th Grade Mathematics Skills
Prior Standards Implementation




The standards listed below have been replaced by a newer set of standards.






Great Tools:
Worksheet Generator - This site will allow you to create printable math worksheets from your browser. Including: addition, subtraction, multiplication, division, mixed problems, fractions, measurement, graphing, telling time, and other charts.
Math Teachers' Toolkit - Compilation of resources to help students understand concepts.