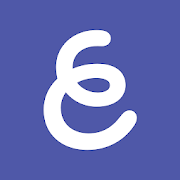 The App of the Month for April is Explain Everything Whiteboard By Explain Everything sp. z o.o. ( iOS / Android ).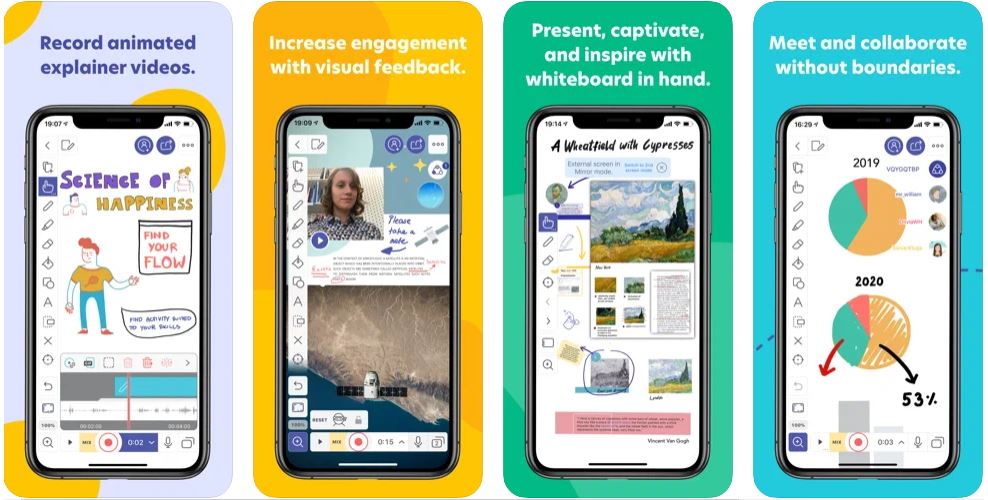 Winner of the App Store Best of 2020: Leading the Classroom.
Teach, present, sketchnote, record videos, and work together, all in = the Explain Everything Whiteboard.
Compared to other tools, Explain Everything is the Swiss army knife of the whiteboarding apps. Due to its unique versatility, new possibilities to express knowledge are opened up, breaking down the boundaries of time and distance, allowing you to sketch, talk and share across a new landscape, digitally reimagining how you explain anything.
Make the process of creating quality explainer videos a breeze. Share your whiteboard presentation either on site or at a distance. Open up an infinite digital space to visually brainstorm complex ideas and share invaluable feedback.
Bring in media directly from iCloud, GDrive, Box, Dropbox, OneDrive, or Evernote as well as export back to them.


Capture your interactions and voice to create just-in-time video messages and stories.


Whiteboard together in real time with voice chat on any device, anywhere. Invite guests with a link or project CODE to join you. Record everything and share later as a video.


Turn your infinite canvas into a mixed-media playground of videos, images, documents, and sketches 
that captivate, engage, and inspire others.


Share your projects as images, PDFs, MP4s or editable Explain projects. Share as a web video link so others can stream your Explainer videos.


Centrally manage your group or institution's access to the whiteboard and its functionality with ease and comfort.


--- Present, teach, and inspire ---
Lead your audience with a flexible interactive tool. Add documents, images, video, audio, sketches, and more to engage all styles of learning. Organize your materials on an infinite canvas and never run out of space.
--- Record and share whiteboard videos ---
Record animations, annotations, and voice, and make edits using the timeline. Explain Everything's infinite canvas and recording tools make creating explainer videos a breeze.
--- Meet and collaborate ---
Meet, work, record, and share your videos all in a single app. Invite anyone to your Explain Everything Whiteboard and collaborate in real-time on our infinite canvas with voice-chat. Record the whole thing or pick out the good bits, edit the video, and share it as a link. All in one package.
Explain Everything is used and loved by tutors & consultants, trainers & teachers, storytellers & visual learners, business communicators & professionals, and anyone with the drive to explain or present complex concepts and truly connect with their audiences.
New accounts come with a free trial of the features provided in the Individual Subscription Plan.
You can get your Explain Everything subscription in the app, which will be charged according to you chosen plan and country. Your price options will be shown in the app before you complete a payment. Subscriptions will renew automatically each month/year through your iTunes account, unless you turn off auto-renewal at least 24 hours before the end of the current subscription period, which you may do at any time in your iTunes account settings. You will only be charged for one period at a time. You may cancel your subscription at any time and will continue to have access to our premium features until the next renewal period.
Privacy policy: https://drive.explaineverything.com/discover/policy
Terms of use: https://drive.explaineverything.com/discover/terms
Explain Everything Whiteboard
is available for
Apple
and
Android
devices. Compatibility: Requires iOS 11.4 or later on Apple iPhone, iPad, and iPod touch and Android version 4.4 and up on your Android device.