Summer Fun Activities

Educational Projects for a Summer Day




Links checked 05-02-2016

As your children make the transition from the school day to the summer day, they don't have to stop learning. Check out these great resource sites that provide all kinds of project ideas for them to try at home to combat the "summer brain-drain".

Here are some of our favorites:



For more summer ideas and links to other resources on the web, visit our parent resource page.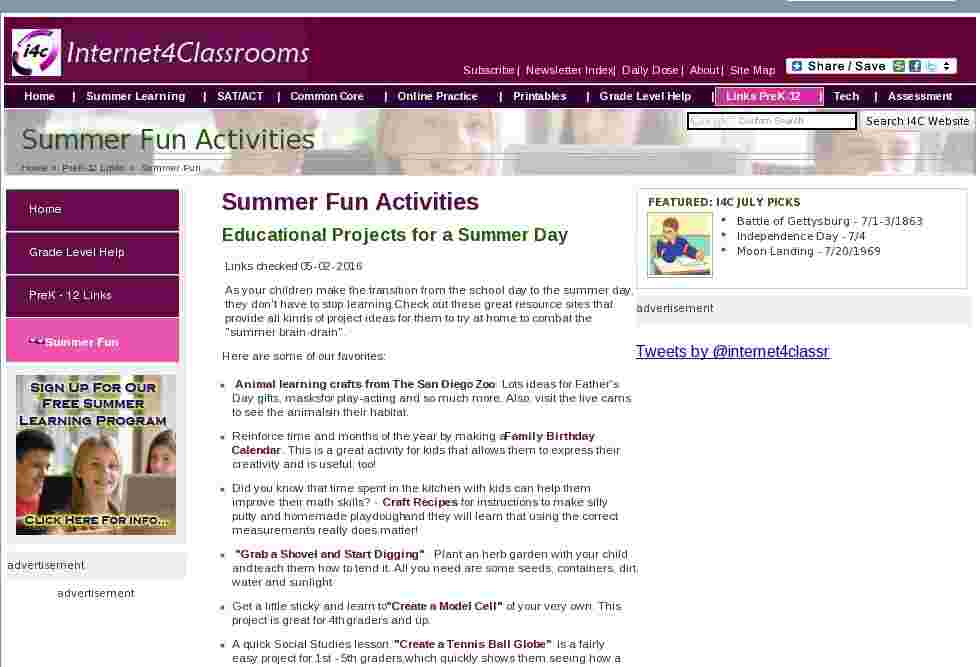 Custom Search