Feelings & Emotions

Links checked on 1/2/2016




Elementary

Middle/ High School

Adolescent - Social Skills for Middle School Students - Lesson plans
Brain-Based Learning and Feelings - A reading passage, a KWLH chart and an anticipation/reaction chart for questions before and after the reading.
I-Messages and the Assertiveness Line - Useful in dealing with problems that come up with friends and family, people who are likely to care about our feelings.
Managing Feelings - Categorize coping strategies as positive, negative, neutral and time-out behaviors.
Metaphors for Expressing Feelings - Examine how feelings are described and expressed in a poem.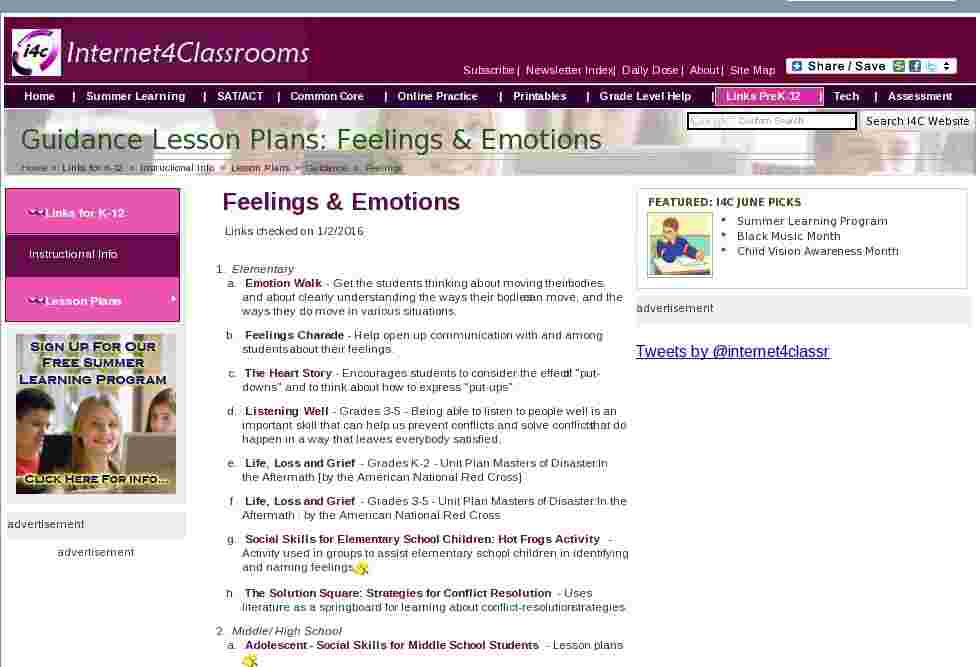 Custom Search