Drug Abuse

Links checked on 1/2/2016




"The Dangers of Drug Abuse" - Grades 4-7 - Students this age should understand that they will be faced with a variety of decisions regarding their health, and that some of them might involve substance abuse.
" Drug Prevention lesson plans" - Grades K-12 - :inks to lesson plans for different grade levels. Each lesson plan describes the objective, background, resources and teacher tips, and and activities. PDF activity worksheets also available.
Substance Abuse Lesson Plans - Lesson plans for intermediate and middle school students.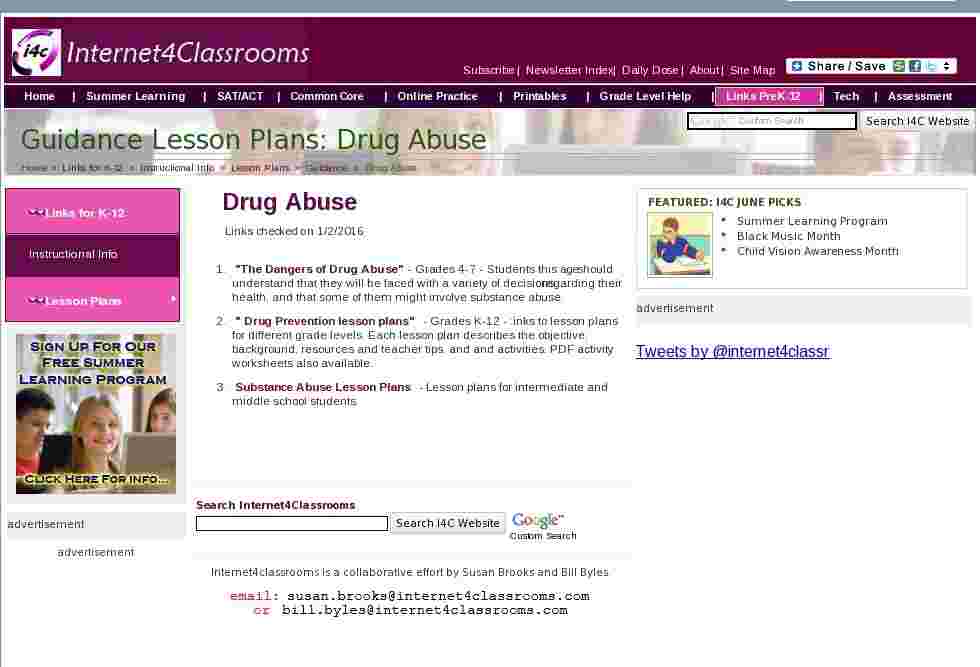 Custom Search