<
Templates for the Classroom

Links verified on 8/15/09


Don't Miss These Three!

Printable Resources For SEN (Special Educational Needs) - Here you will find many, many tools for helping all of your students succeed!
Personal Educational Press - Create free educational worksheets such as flashcards, game boards, and quizzes to print directly from your browser. Make tracing sheets, quizzes, study sheets, word lists, bingo cards, word scrambles, word searches and more!
SparkleBox - a UK site with Early Years teaching resources too numerous to name. Literacy, Math, Stories and more to print for your class.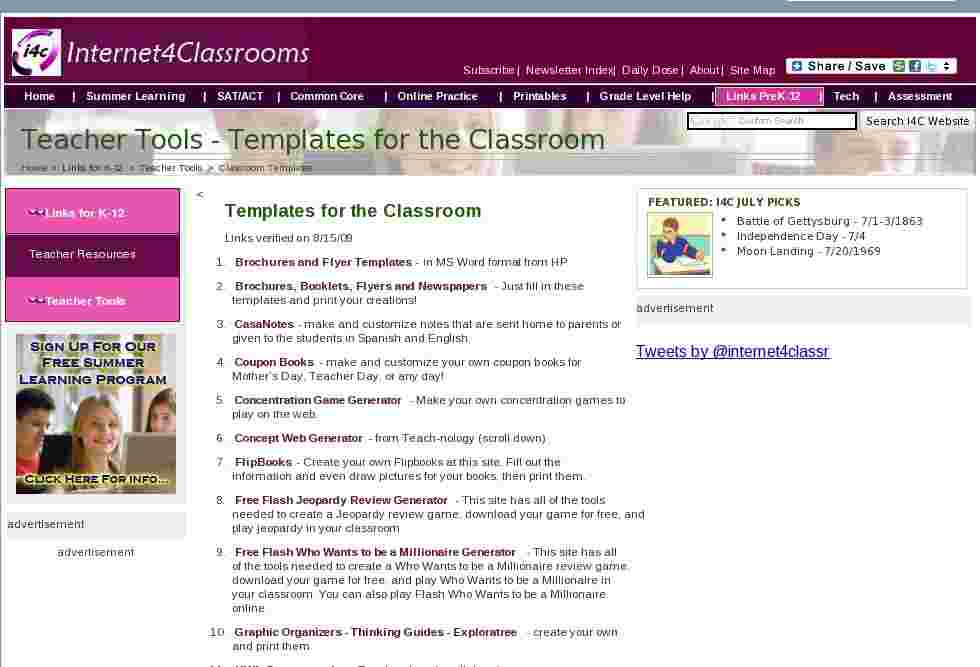 Custom Search