Protection, Support & Movement
advertisement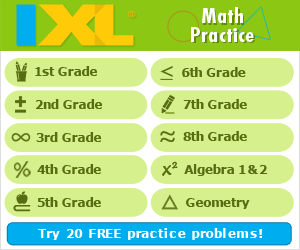 Human Anatomy and Physiology




Protection, Support, Movement




site for teachers |

PowerPoint show |

Acrobat document |

Word document |

whiteboard resource |

sound |

video format |

interactive lesson |

a quiz |

lesson plan |

to print

Science Curriculum Standards
3251 - Human Anatomy and Physiology

Internet Resources

Anatomy: Structures - Click on the body part to learn about it's structure, including the bones.
Anatomy and Physiology - Lesson and student activities about the skeletal system. Includes print-out activity sheets.
Bone Name Activity Sheet - Goes with the Bone Name Cards. Use the cards to complete the activity.
Bone Name Cards - Cards describing the etymology of bones.
Bone Organization - Lesson to aide in learning the major bones of the body.
Bone Structure - Lesson and interactive activities to learn about the bones and types of bones.
Game of the Bones - Drag the bone shown and drop in the correct area on the skeleton. When in the correct place, click on the bone name under "Bones Found" area to learn even more information about that particular bone.
Human Body: Putting Bones Together - Click the mouse and put the skeleton together by placing the bones in the correct place.
Main Bones in the Body - Learn about the bones of the body by clicking on the colored parts of the skeleton.
Skeleton Bones - Click on the name of a bone to get a descriptive definition and explanation of that bone.
The Bones and Joints of the Human Body - Information, lesson and activities.

Muscle Tissue Quiz - Answer the question and then see if you got it correct. Provides explanation for the correct answer.
Muscle Tissues - 3 main groups of muscle tissues described in detail noting their functions and structure. Labeled diagram included for each group.
Skeletal Muscle Tissue - Lesson comparing and contrasting the muscle tissues and the overall anatomy of the skeletal muscles. Print-out worksheets for labeling the various parts of the muscles/muscle tissues.
Structure and Function of Muscular Tissue - Excellent overview of the 3 main types of muscle tissue including each being broken down by structure and function as well as having a detailed diagram for each type. Includes a chart comparing the 3 types of tissue.