Human Anatomy: Embedded Inquiry
advertisement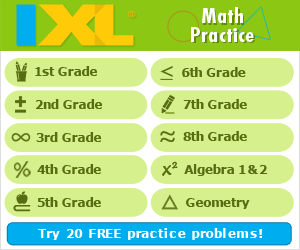 Human Anatomy and Physiology




Embedded Inquiry




site for teachers |

PowerPoint show |

Acrobat document |

Word document |

whiteboard resource |

sound |

video format |

interactive lesson |

a quiz |

lesson plan |

to print

 

Science Curriculum Standards
3251 - Human Anatomy and Physiology

Internet Resources

Excite Education Curriculum Module - lesson plan about scientific method from CDC
Experimenting, Testing, & Challenging the Hypothesis - the degree of challenge to your hypothesis will depend on the type of problem and its importance
Falsifiability – [

Wikipedia article

] the logical possibility that an assertion can be shown false by an observation or a physical experiment
General Procedures for All Experiments - general procedures for each experiment are briefly outlined - variations between experiments are noted
How to Formulate a Hypothesis Using the Scientific Method - eight steps are outlined
Introduction to the Scientific Method - An explanation on what the scientific method is and does. From Frank Wolfs, University of Rochester
Reasoning in Science - Learning about the scientific method is almost like saying that you are learning how to learn [

from Biology4Kids

]
Scientific Method - from Elmer's Soup-to-Nuts science fair site
Scientific Method - includes a test of your powers of observation
Scientific Method Lab - an interactive lab that teaches what the scientific method is, and how scientists and others follow this method
Scientific Method Quiz - [

this link opens on a new page

]
Solving Problems with the Scientific Method - posted by Study Guides and Strategies
Steps of the Scientific Method - from a science fair project idea site
Studying Cells - how the scientific method is applied in biology
Writing Hypotheses: a student lesson - the purpose of this lesson is to learn when and how to write hypotheses

Conducting Field Research - Qalitative and quantitative approaches to research.
Data Collection Implementation - Describe the process of developing a research proposal including a comparison chart of both qualitative and quantitative methods and instrumentation.
Preparing to Collect Data - Information on the variety of evaluation methods and data collection sources.
Qualitative Data Collection Techniques - Qualitative research and the techniques, methods and data analysis. Includes learning activities and discussion questions.
Steps to Evaluate Research - Takes you step-by-step through the process of evaluating data with step 4 being the methods of collecting data.
British and Metric Conversions - a series of pages relating to converting to or from metric units
Calculating the Density of a Liquid - tutorial on the math involved plus sample questions
Calculating Density of a Solid - tutorial on the math involved plus sample questions
Converting Fahrenheit to Celsius - interactive problem from Annenberg
Converting Length Measurements - use your knowledge of meters, centimeters and millimeters to answer questions to build a shed
Finding the Mass of an Object - tutorial on using a triple-beam balance which includes questions to answer
Finding the Volume of an Object - tutorial on using a graduated cylinder which includes questions to answer
Platform Scales Addition - weigh several items and find the sum in hundredths of a gram or
Platform Scales Subtraction - weigh several items and find the difference in hundredths of a gram or
Teaching Measures - links to length, mass, or capacity activities and printables - good for using on an interactive whiteboard for a whole class activity

Transparency Master

- use this high quality picture of a block of metal on a triple beam balance as a review for your students
Using a Graduated Cylinder - [L and mL] a whole class activity for reading a scale, estimating and converting between units or
Using a Platform Scale - practice using scales like the one in a doctor's office, five Gregs will drop on the scale, waiting to be weighed, see how quickly you can weigh them or
Using a Ruler - a whole class activity for reading a ruler, estimating and converting between units or

Breaking the Mold - Lesson for students to develop a hypothesis, research it, test it and form conclusions based on the research and test results. Their investigations will help them better understand the conditions in which molds thrive.
Conclusions - Determining the conclusion, includes example.
How Science Works - Students read about a scientist who discovered bee dances and his hypoethesis. Students also come up with their own hypotheses.
Observing and Documenting - Lesson for students to research, observe, collect data, analyze data and evaluate their findings.
Steps in Hypothesis Testing - The format in which a hypothesis is written and then tested to be proven or disproven for a conclusion.
The Intelligent Robot - Students watch a video segment that discusses developing intelligent robots, and then write paragraphs that provide detailed hypotheses of results that could come from this endeavor.
The Nature of Science - Follow along to see if the hypotheses are proven or disproven with the information provided.
The Occurrence of Water in Living Things - Students come up with a hypothesis and perform the experiment. Data is collected and then analyzed to determine if their hypothesis was proven or disproven.
Basic format of any hypothesis test - from Skills4Study
How to Use the Scientific Method to Test a Hypothesis - six steps are listed
Hypotheses - All you need to know about a hypothesis and when it would be correct or when it would be proven wrong.
Hypothesis Test - from Cool Science Projects.com
Hypothesis test 1: an experiment on telepathy - used as an example of the process
Hypothesis test 2: the shuffle test - using statistical analysis
Statistical hypothesis testing - Wikipedia entry
Test Your Hypothesis - from Lane Libraries Science Fair Zone

What's the Conclusion? - Students are expected to come up with a hypothesis and design their own experiment to test the hypothesis taking into account the controls and variables.