7th Grade - Rounding & Accuracy
advertisement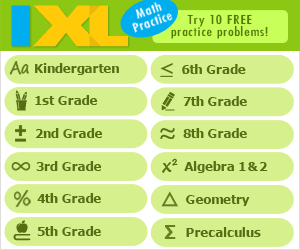 Simplify numerical expressions involving rational numbers. SPI 0706.2.1




Links verified on 6/10/2014




How to Simplify a Number - part of being approximate is simplifying numbers
Symbols of Inclusion - simplify each expression and choose the correct comparison symbol
Teacher Dodgeball - fill in numbers on an equation - Each blank of the equation stands for a number on a teacher. Hit the teacher with the number that goes next in the equation by clicking on them.