7th Grade - Make Inferences & Draw Conclusions
advertisement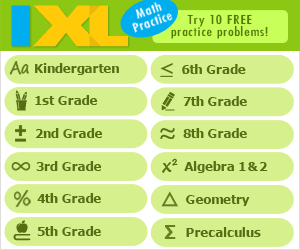 Make inferences and draw conclusions based on evidence in text. SPI 0701.5.8




Links verified on 6/2/2014




Drawing Inferences - how to be a critical reader
Truth in Advertising - In this lesson you will: read and identify various types of advertisements, analyze advertisements for examples of persuasive writing, generalizing, exaggeration, and scare tactics, and write responses to ads that you've analyzed
Inference Notes - Use this diagram to help interpret inferences. [This expired link is available through the

Wayback Machine

Internet Archive. If the page doesn't load quickly click on

Impatient?

at the bottom right of the page.]
Making Inferences and Drawing Conclusions - descriptions of the various ways to aid you in reaching a conclusion
Rules of Inference - Lesson discussing the rules of inference.
Strategies for Better Reading - In this lesson you will: read between the lines by using the power of inference, predict what will happen next in a story, and identify the main ideas in what you read.