Edtech Academic Writing Tools for Classroom Use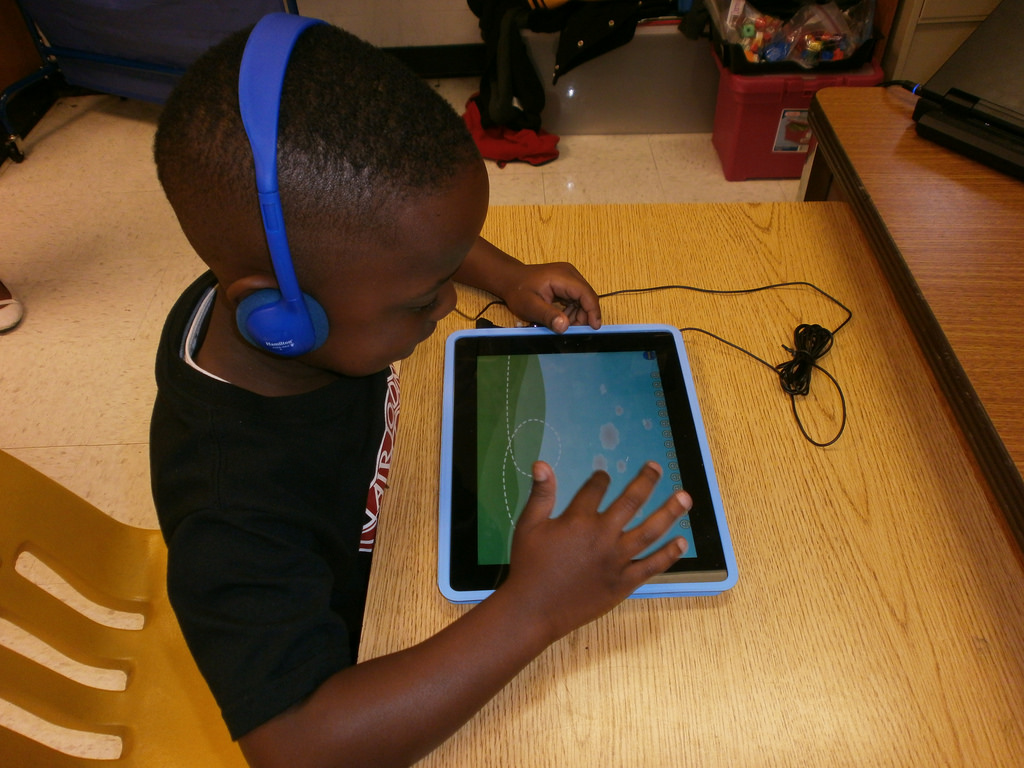 The new academic term is upon us, and for everyone involved in the schooling process, thoughts turn to how students will learn this year. Teaching writing skills is crucial to their development, but of course technology is playing a bigger part in literacy than ever before. These nine tools can be used both in and out of the classroom to help students get a grasp of good writing habits.


This tool is great for either teachers looking for ideas in the classroom, or parents who want to encourage their child's writing at home. It's chock full of activities and ideas that will boost a student's grammar, improve their vocabulary, and make them more confident with writing for themselves.


Any student loves to get to spend time on the PC at school, and with these tools, you can have them learning while they're on there. You can pick from a variety of different games and tools, including a diamond poem creator, an organizing tool, and online publishing tools. Your students can become budding online journalists, or brush up on their basic skills while they're on the net.


Part of teaching is creating resources that your students can use while in class. With the best will in the world though, sometimes you just can't dedicate the time to it. This website can help you out. It offers worksheets you can download and print out, ready for your students to use. It's a great way to track and have a record of their learning.


This site is a portal for interactive, educational sites for all manner of English topics. These topics include poetry, rhyming, ABC's, and more. Click on a topic and you can drill down into sub topics, finding exactly the site you need for your class. This will save you time in researching appropriate websites.


This page has a huge database full of resources for all kinds of topics, including writing. There are resources on many famous authors, as well as information on how to write a letter, making magazines, and more technical issues such as proofreading. If you're ever stuck for ideas for class, this site will kick-start your imagination and give you resources you can use in the classroom.


If you need to brush up on your grammar, this page is a go to guide on everything you need to know. The site is organised by the level of knowledge needed, from the very basics to essay and research paper level. Click on a topic, and it will give you all the information you need.


If you're a parent looking to boost your child's writing skills, this is a great tool. It lists a huge range of helpful apps and websites that can help improve writing. With kids spending more and more time with technology, why not give them some apps that will let them have fun while learning at the same time?


This website is a fantastic place to send budding young authors. They can share their writing online for other teenagers, in a safe place. There are prompts posted regularly that will get their imaginations going and hopefully get them writing their ideas. They can get in touch with other young writers too, so they can share ideas.


This website is a great resource for students studying novels, or teachers who are teaching them. Put the title of your novel in and access a wealth of information. You can connect with other learners, read plot summaries and study guides, as well as check out essays by other users.


These resources will give you a lot of scope and ideas for encouraging writing in your students. They'll find them fun and engaging, and you can help them develop the skills they will need in later life. Try them out for yourself, and you'll be surprised at how successful you'll be with them.




Our Guest Blogger: Gloria Kopp
Gloria Kopp is a web content writer and an elearning consultant from Manville, Wyoming. She graduated from University of Wyoming and started a career of a creative writer. She is currently working as a part-time editor and writer at BoomEssays writing service and has recently launched her Studydemic educational blog.
Custom Search