7 Collaboration Platforms which will Enable Students to Work on Group Projects Online

Digitalization has permeated every single aspect of our lives and we may not even realize how far this process has come. Apart from the obvious, such as online shopping or media streaming, it has changed the way people work together. It is no longer necessary for people working on the same project to be in the same room, at the same time. This allows for numerous benefits, as companies can gain access to a global talent pool and cherry-pick the best candidates for the job.

Online collaboration tools which are relied on in business can also improve the quality of education, enabling students to work with teachers and with each other on projects, no matter where they are in the world.

While there are numerous collaborative tools and platforms, you should only use those that fulfill the three basic principles of online collaboration: visibility, asynchronicity, and accountability.

Visibility occurs when students and teachers can easily access these platforms and share files and information with each other.

Asynchronicity allows for seamless coordination of people from all over the globe, regardless of their time zone.

Accountability means that, even though there are many people working on the same project from different countries and at different times, everyone is responsible for contributing their part, in a timely manner.

The list below contains 7 effective collaboration platforms which meet the three basic principles of online collaboration:



Online collaboration is changing the education landscape and becoming more popular each day. It's still too early to tell where it's going, but one thing is for sure: it's here to stay. More importantly, it has provided both students and teachers with some new options for working together that were not available before.

Short Bio

Antonio Tooley is a consultant at essay writing service EduGeeksClub where he provides online assistance to students and supports them throughout all stages of essay writing. When not doing that, he's biking to new exciting places.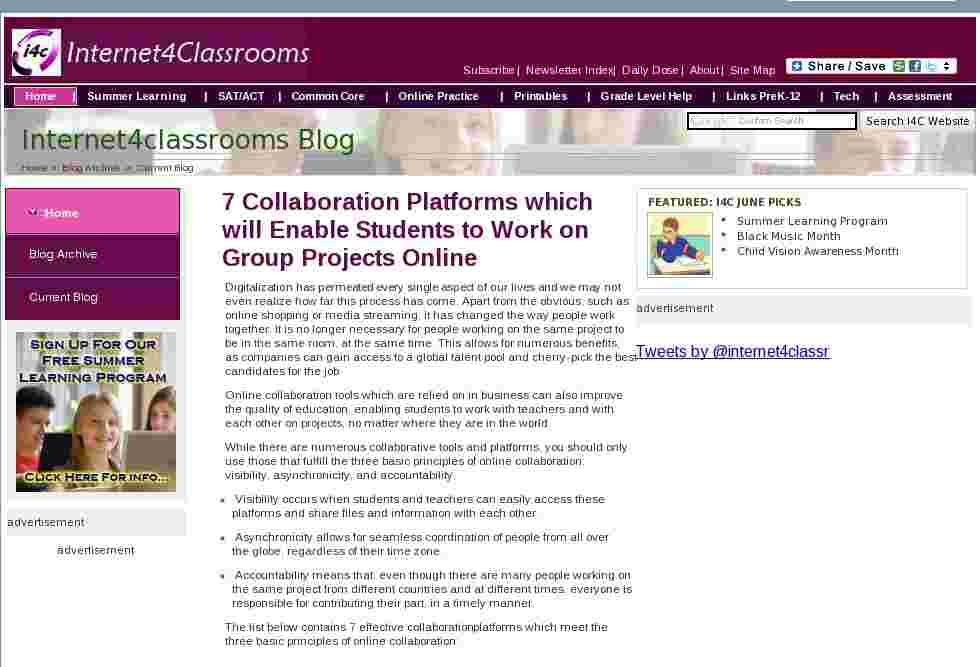 Custom Search