Give and Take

by Internet4classrooms.com





In light of the recent teacher's strike in Chicago, Illinois, it got us thinking about the give and take of our profession.

Educators definitely encounter some thankless days. The time, effort, and creativity it takes to thoroughly teach and succeed in meeting all requirements of our jobs is an investment often not equal to our paychecks. The economy is hurting. Life requires responsibilities, and bills. Everyone has to earn a living. Some get paid more than they should. A lot get paid less than they should. It seems to remain that the most giving careers return the least monetary gain.

We need our future teachers and social workers and the like to continue wanting to study these fields. We need our superiors and representatives to continue pulling for our efforts. There will always be a need for educators. Our worth will most likely always surpass our paycheck. But very few professions can claim or describe what we do for our children in an 8-month time span. YOU will always be needed.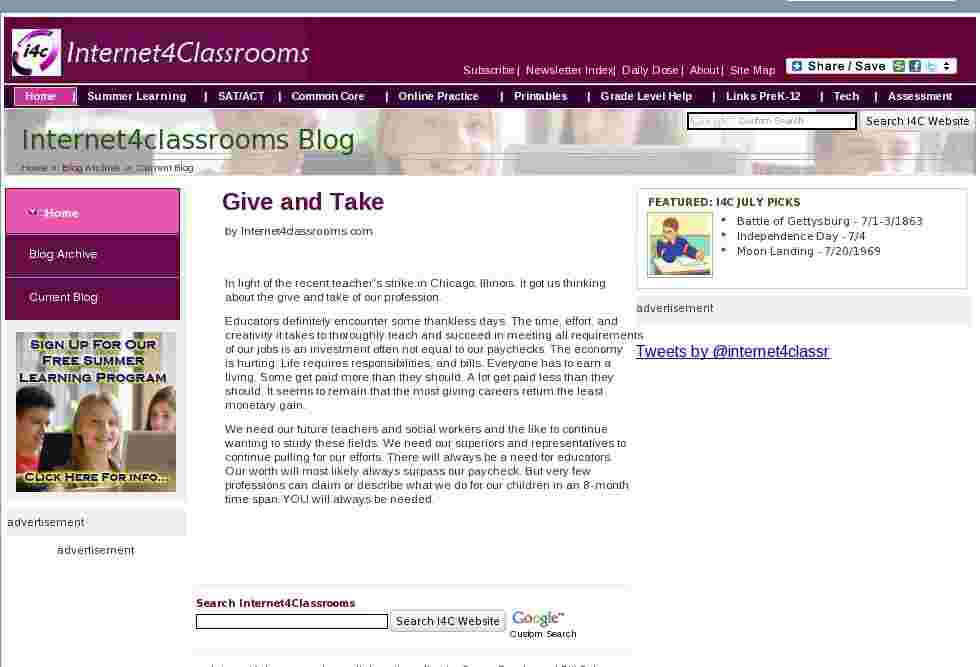 Custom Search