1st Grade Interactive Math Skill Builders
advertisement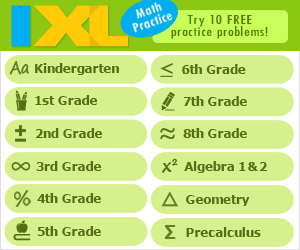 Telling Time - CCSS 1.MD.B.3




Links verified on 12/23/2015




Exercises and Games

Practice Tests and Quizzes-

Listening to Time - Click on "Play" and listen to the time spoken then select the number that matches. Ten questions and self-checking.
Telling Time In Hours and Minutes - Determine the clock on the clock and select the answer that tells the time. Seven questions and self-checking.
Time Quizzes - Click on "Quizzes" at the top and choose from 14 quizzes. Lessons and printable worksheets are also available. Audio is required.