8th Grade Interactive Language Arts Skill Builders
advertisement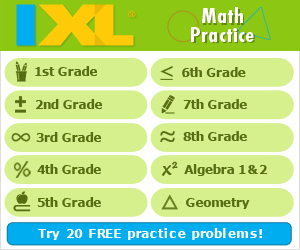 Subject Verb Agreement - CCSS L.8.1




Links verified on 11/2/2015




Interactive Activities

2Bee or Not Toobee - Subject Verb agreement game at FunBrain. Select Level 1 for present tense and Level 2 for past tense.
Cats - Twenty questions. Use pull down boxes to insert two the correct words to complete in each sentence. Self-checking.
Copy Cat Game - Ten questions. Choose the response to make subject and verb agree. Self-checking.
Correct or Incorrect? - Ten self-checking questions. Determine if the subject and verb agree for each sentence.
Understanding Subject-Verb Agreement - Read each sentence, enter your response in the space provided, and then press "Submit" to check your answer.

Quizzes

Video Lesson: Proper Agreement - Watch the lesson to learn more about subject-verb agreement.