5th Grade Interactive Language Arts Skill Builders
advertisement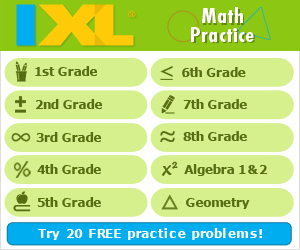 Reading Comprehension - CCSS RL.5.10




Links verified on 5/27/2015




Comprehension Through Context Clues - Select reading for understanding and then choose a skill level.
Dr. Stripp - Reading Ring - Put the comic strips in sequence, then answer questions about the comic strip.
Drawing Conclusions - Read the story and choose the correct word to complete the sentence.
Drawing Conclusions - Read the story and choose correct answer.
Fiction Reading Comprehension Worksheets - fiction reading comprehension worksheets for those teachers who want to help increase their students' mastery of finding the main idea, determining author's purpose, making inferences, finding theme and more
Inference Battleship - Make the correct inference before your enemy sinks your battleship.
Inference Riddle Game - Guess using riddles - infer what is being described by the clues you read.
Nonfiction Reading Comprehension Worksheets - High school level but can adapt to your needs.
Practice Making Inferences - Use the clues to answer the three question multiple choice quiz.
Reading Comprehension Worksheets - Free printable reading comprehension worksheets for Kindergarten, 1st Grade, 2nd Grade, 3rd Grade, 4th Grade, 5th Grade, and 6th Grade. These comprehension worksheets and stories will help kids prepare for the reading test.
Reading Comprehension Passages and Questions for Kids - These are interactive, informational reading texts and question sets desgined to mirror state-mandated assessments. Choose from any of 170, all free for your unlimited use!