Use this Online Timer for Standardized Test Practice or even a "Timeout". If you don't like the name "Timer", click on the word "Timer" and rename it.




Source provided by Johannes Wallroth of Berlin, Germany
at http://www.programming.de/programming_java.php

For other resources related to time zones, world clocks, visit our Time Related Information Section. For practice activities related to telling time, visit our Elementary Interactive Activities to Learn Telling Time and Worksheets to Learn Telling Time.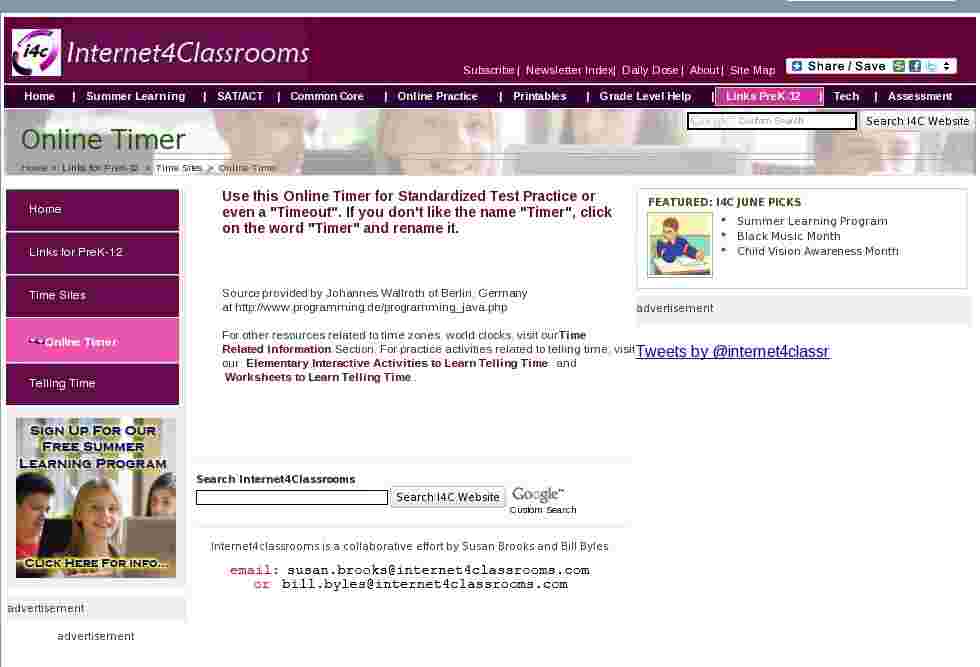 Custom Search