Warning: This page does not reflect the current teaching standard...
X

To go to the current standards page,
click "Go to Current Standard" below.

To stay on this page,
just click on the "X" at the upper right corner
of this window.

Please update your bookmark to use the new page,
as we will be verifying links only on the current standards pages.

Thank you for using Internet4Classrooms.com.

6th Grade Math Standards (Prior)
advertisement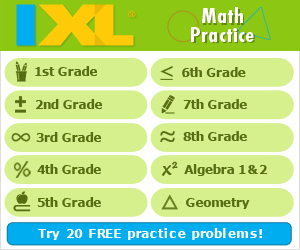 6th Grade Mathematics Skills
Prior Standards Implementation




The standards listed below have been replaced by a newer set of standards.






Great Tools:
Worksheet Generator - This site will allow you to create printable math worksheets from your browser. Including: addition, subtraction, multiplication, division, mixed problems, fractions, measurement, graphing, telling time, and other charts.
Math Teachers' Toolkit - Compilation of resources to help students understand concepts.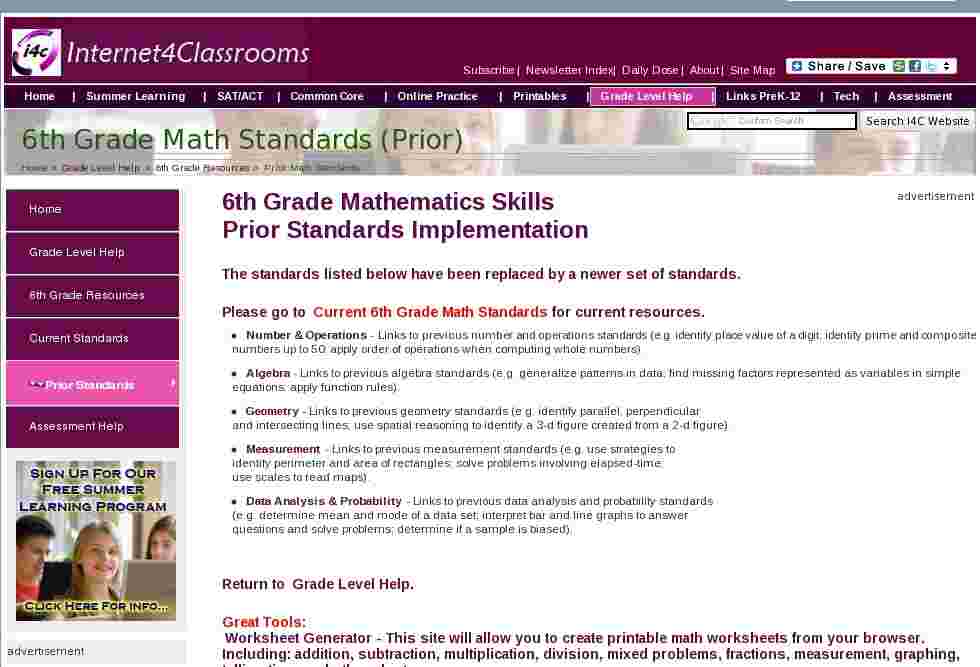 1 desktop