Warning: This page does not reflect the current teaching standard...
X

To go to the current standards page,
click "Go to Current Standard" below.

To stay on this page,
just click on the "X" at the upper right corner
of this window.

Please update your bookmark to use the new page,
as we will be verifying links only on the current standards pages.

Thank you for using Internet4Classrooms.com.

Fourth Grade Language Arts Standards (Prior)
advertisement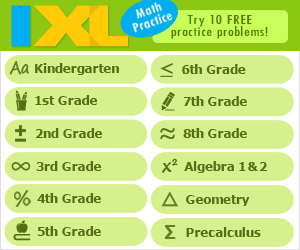 4th Grade Language Arts Skills
Prior Standards Implementation




The standards listed below have been replaced by a newer set of standards.




Great Sites for all Ages:
Literature Learning Ladders - This site encourages active reading through book-technology connections, by exploring some online resources related to literacy, themes, literature circles, technology, and learning. Learning Ladders features WebQuests, Newberrys and the Net, Caldecott Connections e-books, graphic novels and popular children's literature.

Guide to Grammar and Writing - Writing Resources for Words, Sentences, Paragraphs, Essays and Research Papers. Also contains "Ask Grammar", Quizzes, and PowerPoints to help explain the rules of Grammar.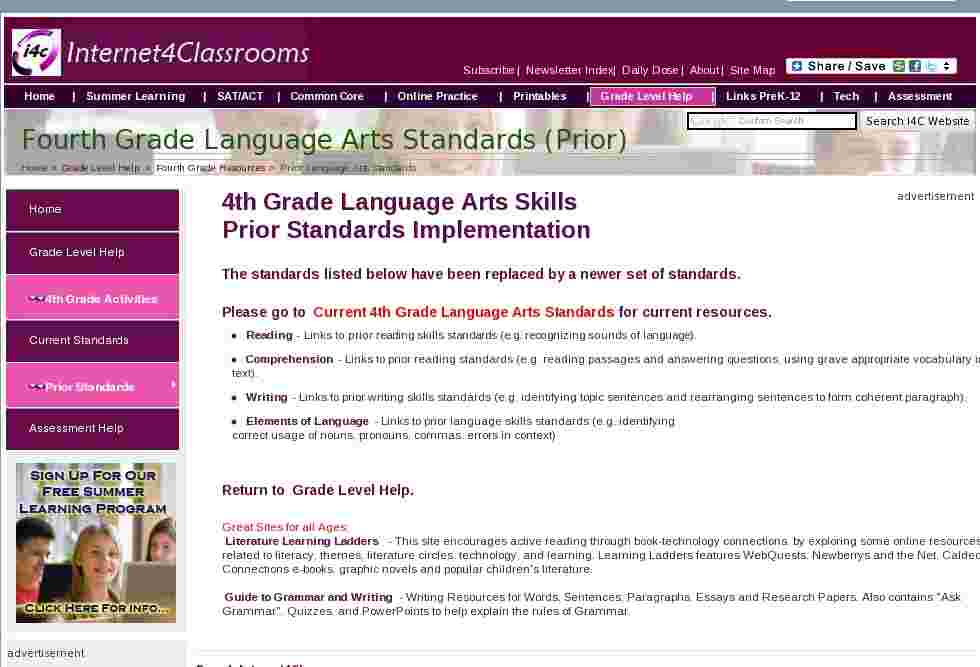 1 desktop